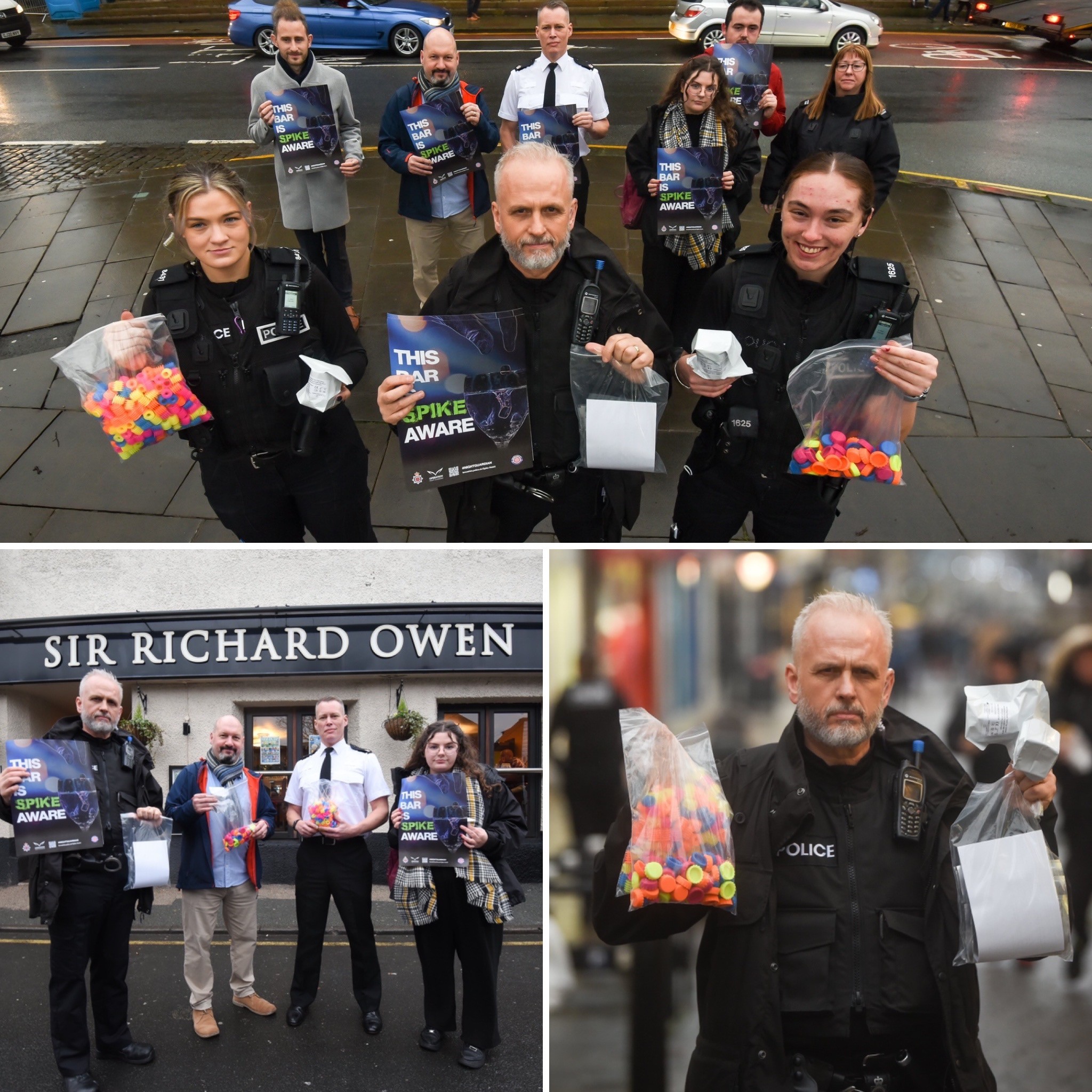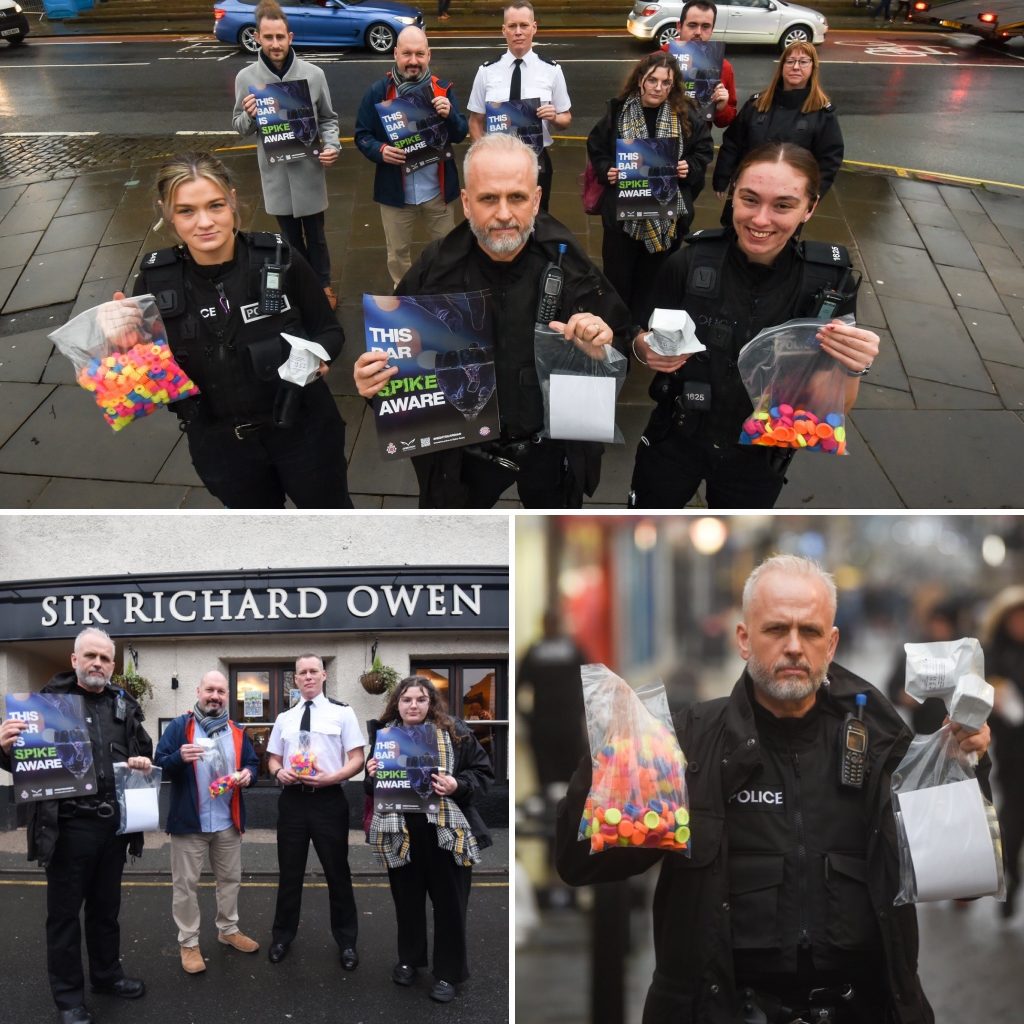 The problem of 'drink spiking' comes under prevention of crime and public safety. Drink spiking is a problem that is occurring from time to time in busy pubs and nightclubs across the county.
There has been a county-wide increase in the reporting of drink spiking, leaving members of the public feeling unsafe in a crowed late-night premises.
Lancaster has several licensed premises and received a few reports of drink-spiking in the area. PC Andrew Taylor was successful with his funding application to LANPAC. Within his funding he was able to obtain a variety of drink stoppers, bottle protectors and drink- safety test strips, that have been disseminated throughout the licensed premises in Lancaster.
Other partners such as, Lancaster BID, Lancaster Pubwatch and Lancaster University provided match funding for the marketing materials, such as the 'Spike Aware' posters.
"I believe without the help of funding from LANPAC we would not have able able to carry out this Operation in as an effective way as we did. This is the blueprint now for our response to preventing and dealing with any spiking type crimes. Thank you LANPAC for the funding from Licensing at Lancaster." – PC Andrew Taylor.