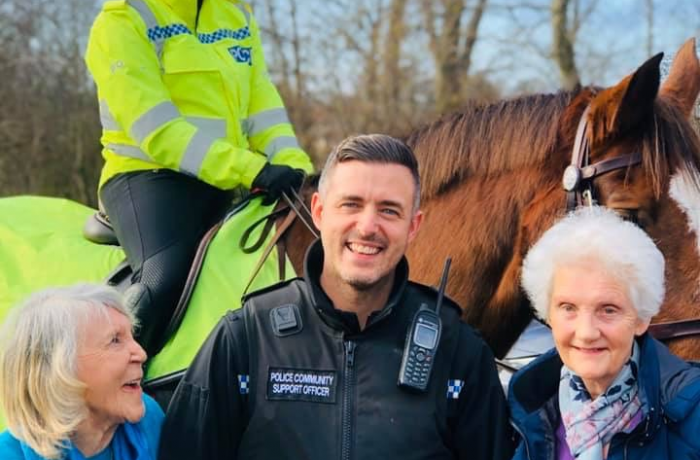 Working in partnership with LANPAC, Fylde Borough Council and the AFC Community Foundation we have offered a two hour weekly meeting session for local elderly residents who have been identified as socially isolated or vulnerable to being victims of crime.
The meetings offer chair- based exercise by qualified instructors, crime prevention information and input from guest speakers all in a relaxed coffee afternoon environment.
The group have also enjoyed talks from our Mounted Police and Dog handling departments which went down really well.
These groups will continue to run on a weekly basis.