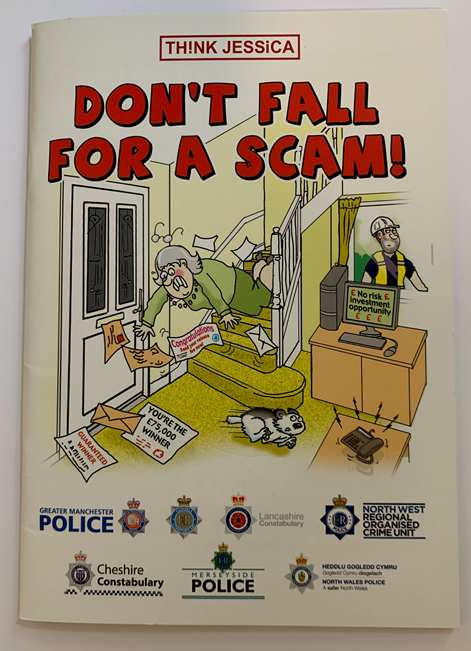 Scams affect the lives of millions of people across the UK. People who are scammed often experience shame and social isolation as a result.
The aim of the Think Jessica booklet is to inform you about the tactic's scammers use, and how you can keep safe. It covers postal, phone, internet, and doorstep crime. The book contains a helpful directory of agencies, organisations and charities which offer help, support, and advice.
Raising the awareness of scams by providing information about them and those who become victims. Enables communities and organisations to understand scams, talk about scams and cascade messages throughout communities about scams prevention and protection.
With the support of LANPAC and partners, 30,000 booklets have been distributed throughout Lancashire.