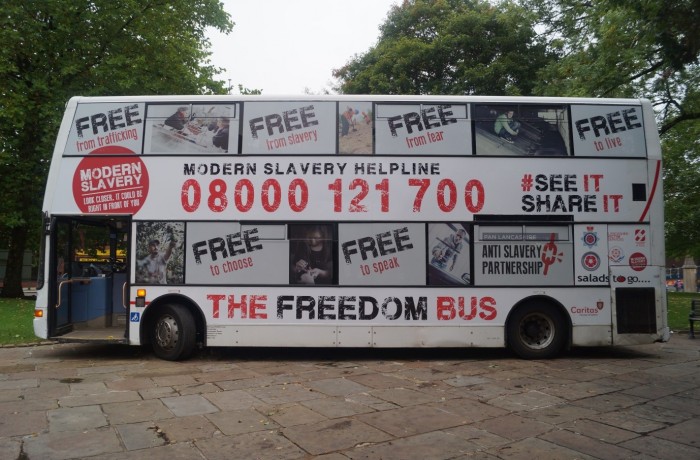 The aim of the project was to increase awareness of human trafficking and modern day slavery to people living, working and visiting Lancashire. Raising awareness will encourage people to report their concerns to the police and other partners, helping the police to identify the problem and brings the exploiters to justice.
6 events took place in Lancashire and were supported by a high profile exhibition and a 'Freedom Bus' which attracted much attention.
The bus was driven through the town centres and through modern slavery hot spot areas. These areas were identified through an intelligence led approach where a high number of incidents have been reported or some specific intelligence lead us to believe that it would be of benefit to the community to visit the area with the bus. The bus also stopped in these areas and people involved in the event interacted with the public in the area, providing leaflets of information.