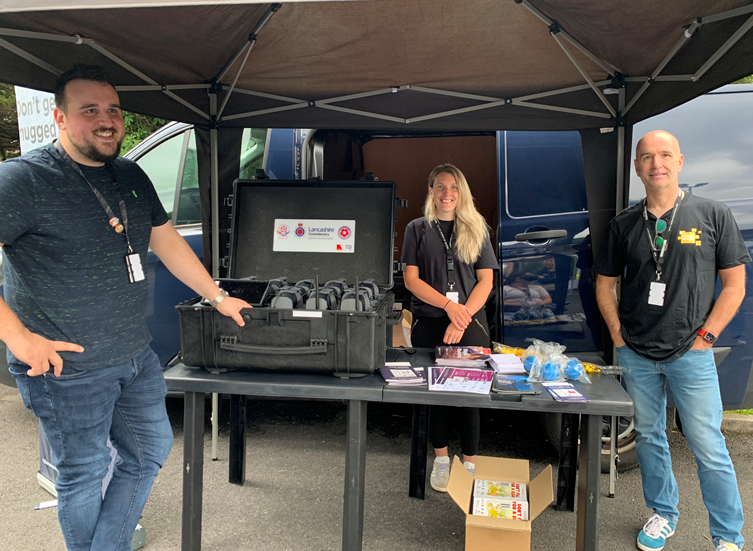 With LANPAC funding, the Digital Media Investigation Unit have purchased Virtual Reality equipment. They have used the equipment to educate officers around investigations, with a pilot of burglary investigation. They have been working with a number of members of staff in South division to put together a pilot of what a virtual reality training session would consist of and the facilitates that would support it.
As a department they have attended several fantastic community events where the virtual reality equipment has been an instant hit, assisting in breaking down barriers.
Due to the impact the team have made with the Virtual Reality equipment they have been invited to a number of both events and training sessions both in force and wider within the UK policing arena.
The project has allowed the team to be innovative and has opened conversations with other forces around the use of Virtual Reality, both within training and community events, of which many are looking at Lancashire to pioneer those links.