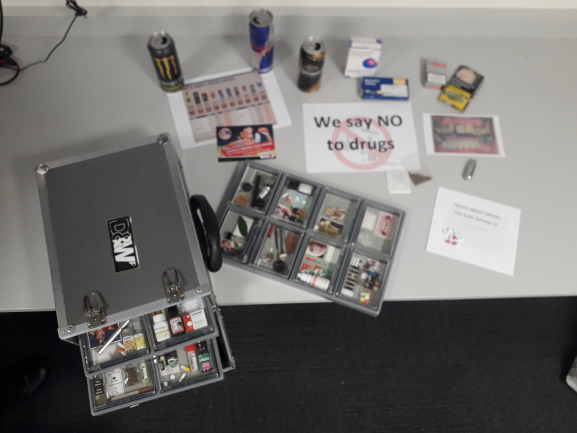 PCSO Debby Savage attend a range of yr6 classes giving a two and a half hour talk to each class. This therefore allowed the children to take in a reasonable amount of knowledge which they can take with them on to high school.
I also give talks to small numbers in high schools when the school contact us saying they are having related issues.
The box is also used by other colleagues of Debby's as they also do school talks and talks to staff at the hospitals.
The box is an asset to the neighbourhood policing team, and is used weekly.
To make it a fair system we have a booking system so other officers can use the box on their areas.