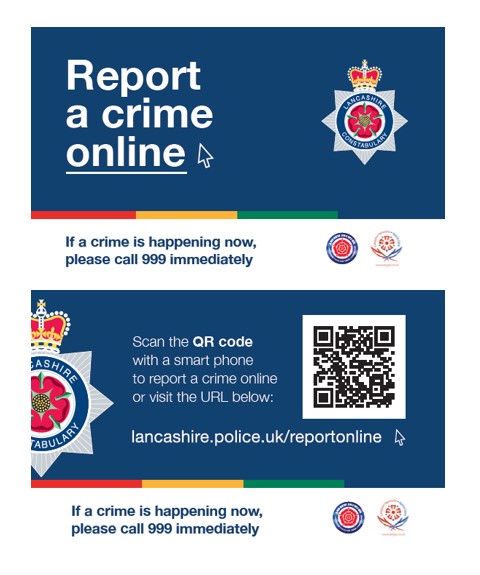 The project has been delivered county-wide to all Neighborhood Policing Teams to use as a resource for online crime reporting.
The use of the online reporting card is to make the process of reporting all 101 crimes more efficient for businesses.
This card has allowed the force to build better relationship with the businesses, offering them a QR code that directs them straight through to our online reporting system.
LANPAC, in partnership with the Police And Crime Commissioner and Lancashire Constabulary have provided funding towards the reporting cards.