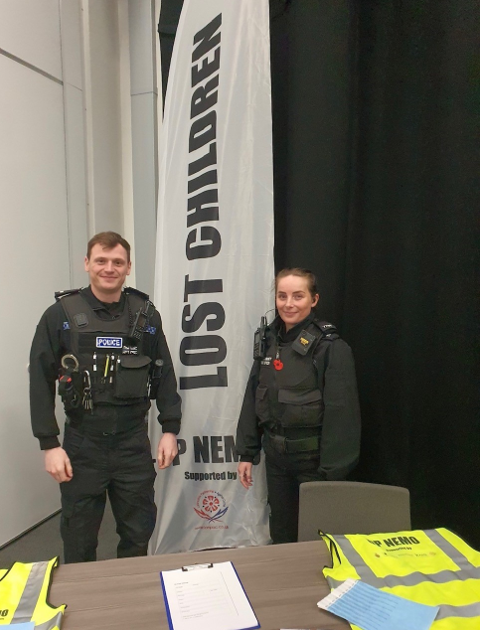 There was a big increase of reports to police of lost children in both Blackpool and St Annes beaches. This requires a massive police response, with each child assessed as a high-risk missing person. Resources that have been allocated include helicopters as well as the increased demand on police.
The bank holiday weekend showed more than 20 missing children which took up around 80 hours of police officer time.
The multi-agency response called Operation Nemo was established. Partners include Lancashire Volunteer partnership, Police cadets, HM Coastguard, Blackpool Council and Fylde Borough Council. The response has 2 strands. Education and Engagement and response. The education and engagement side includes a media strategy and volunteers going out and giving out branded wristbands with parent's numbers. Further engagement includes lost children reception area staffed by volunteers which also is included in the response strand. The response strand includes working with other agencies to look for any missing children and prevent police officers being deployed.
The operation ran in between May and September on each weekend. Prior to the operation there was a massive media blitz (social media, TV, and radio) to raise awareness of the problem. During the operation volunteers from Lancashire volunteer partnership and HM Coastguard have actively engaged with members of the public. This has had a massive impact on the stated aim of the operation.
Operation Nemo was introduced to reduce this demand and allow officers to be deployed elsewhere (tackling issues such as domestic violence, drugs and ASB). 1 PCSO was deployed to the operation to facilitate communication as well as risk assess any calls that might come through. This was primarily a volunteer led operation.
The funding from LANPAC helped equip these volunteers with clearly identifiable tabards as well as flags and gazebos. These volunteers also gave out wristbands to children and wrote the parents number on the wristband.
Both police, volunteers and coastguard engaged with an estimated tens of thousands of visitors to the resort and during the operation hours the police were deployed ZERO times to reports of lost children on the beaches of Blackpool. The calls that came into the control room were also massively decreased and were all dealt with by the operation. Despite Blackpool having the most visitors it's had in years Beach patrol and Coastguard also reported a significant decrease in the number of reports of missing children.
This project was submitted by Sergeant Tom Sanderson.